Do you have diabetes and a BMI above 35? If you do and decide to get bariatric surgery to help you manage your diabetes, it could be an excellent idea.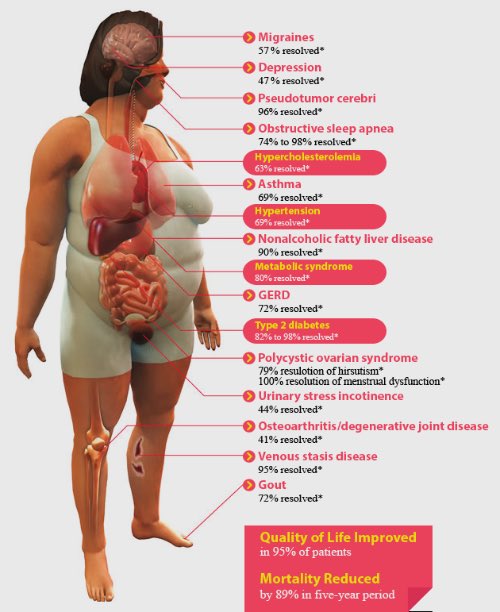 But will you to go to your nearest hospital for the procedure? That might not be the safest thing to do.
Studies of 1 million people
A systematic review of 13 medical studies of more than 1 million people found that weight-loss operations in accredited bariatric surgical facilities in the U.S. are much safer than in those facilities that aren't accredited. Those people who got the procedure at nonaccredited facilities were up to 1.4 times likelier to experience serious complications and more than twice as likely to die after the operation. This is the first comprehensive review of the best available evidence comparing bariatric surgical results in accredited and nonaccredited American centers.
The new study, "Bariatric surgery outcomes in US accredited vs. nonaccredited centers: a systematic review," is in press. The Journal of the American College of Surgeons, the peer-reviewed scientific journal of the American College of Surgeons, will publish it in a forthcoming issue. Meanwhile, a representative of the college sent me the full text of the study.
We often choose to get bariatric surgery on the basis of how far the facility is from our homes, says the study's corresponding author, John Morton, MD. He is the chief of bariatric and minimally invasive surgery at Stanford University's School of Medicine. Dr. Morton is also the immediate past-president of the American Society for Metabolic and Bariatric Surgery.
A moving video
You can see a 7-minute video featuring Dr. Morton and his work at "Dr. John Morton, Stanford University, Surgical Weight Loss, Media Reel." I found the before-and-after pictures of some of the people who got bariatric surgery to be quite moving.
"It's worth it for patients to drive a few minutes longer to an accredited center," he says. "The drive is typically short, with more than 700 accredited centers nationwide. Accredited bariatric surgical centers provide not only safer care, but also less expensive care." You can find the accredited center that is nearest to your home at Bariatric Surgery Centers.
Most people must have a BMI of more than 40 to be considered for bariatric surgery.  But people with Type 2 diabetes may be eligible if their BMI is above 35, especially if their diabetes is difficult to manage.
Greater safety
The greater safety at accredited facilities is especially important for people with diabetes. "People with diabetes do have higher risks of complications following bariatric and all surgeries," Dr. Morton wrote me. "Some surgical specialties, like orthopedics, employ bariatric surgery prior to joint replacement to reduce risks of obesity and diabetes."
Laparoscopic bariatric surgery, whether Roux-en-Y gastric bypass or gastric banding, is safer than traditional "open" surgical procedures, he says. But, "Even though we use little incisions, it's still a big operation," Dr. Morton says. "Accreditation indicates that a bariatric surgical center has the resources and experience in place to take care of any complications that may occur."
Complications and mortality rates
In a 2012 study, he reported the 30-day rates of serious complications and mortality. Gastric banding had the fewest serious complications, one-quarter of one percent. This was followed by sleeve gastrectomies, just a bit less than one percent, and gastric bypass, 1.25 percent.
Gastric banding was also the best for its 30-day mortality rate, 0.03 percent. Next was sleeve gastrectomy, 0.08 percent, and gastric bypass, 0.14 percent. Each of these rates are better than those of gallbladder or hip replacement surgery.
Bariatric surgery is an elective operation, one that you choose to have when you are ready. This gives you much more of a choice in picking the facility. Be sure to stack the odds in your favor.
This article is based on an earlier version of my article published by HealthCentral.
Never Miss An Update
Subscribe to my free newsletter "Diabetes Update"
I send out my newsletter on first of every month. It covers new articles and columns that I have written and important developments in diabetes generally that you may have missed.