When you have diabetes, you don't have enough functioning beta cells. People with Type 1 diabetes have quickly lost almost all of these cells that make insulin, and if you have Type 2, you will typically experience a progressive decline in the number and size of your beta cells.
One type of diabetes drugs has been shown in animal studies to stop this progression. It may do this for humans too, but because the drug is so new researchers don't know yet if it will work the same way for us.
The technical name for this drug class is a mouthful:  glucagon-like peptide-1 receptor agonists. Researchers often shorten it to GLP-1 receptor agonist or even to GLP-1. The newest brand of these drugs is Trulicity. The others that are available in the United States are Tanzeum, Victoza, Bydureon, and Byetta, which was the first.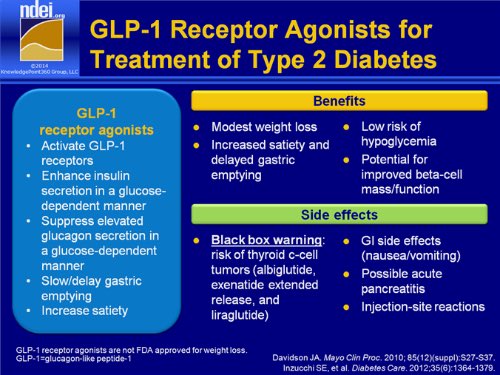 These drugs to help us manage Type 2 diabetes have only been available for just over 10 years. While they haven't been approved for people with Type 1, some of these people apparently benefit from using them too, when their doctors prescribe them off-label.